Can I use credits towards a Winc Membership order?
Updated a month ago
Absolutely! If you have Winc credits, you can view them by logging into your account. All available credits can be applied to your order by clicking the "Redeem" button upon checkout. Please see picture for reference.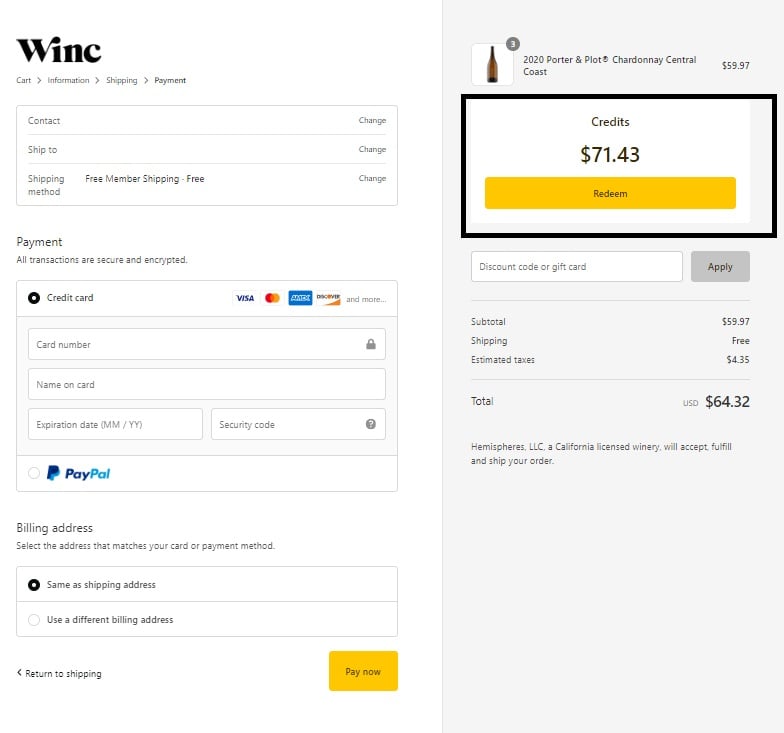 Was this article helpful?